There are many reasons why businesses should think about getting into content marketing, because it really offers a lot of benefits. Content marketing is one of the best ways to attract new leads, or even increase your revenue, and it is worth investing in. You can increase sales, while helping your company to position itself as an expert in your industry.
Content marketing is also a great way to build links and improve your site's SEO. It is a great tool for building your credibility, and it offers a lot of opportunities for branding. Content marketing is a great way to build relationships with your customers and make them feel more comfortable about your brand.
Words are powerful. Everything we think, everything we say, everything we feel is based on language and the words we use. Words can make us feel stronger, more confident, or more timid. Words fill our heads, overpowering everything else. Words create our reality, for better or for worse. Words can be a powerful source of medicine and poison, depending on how we use them.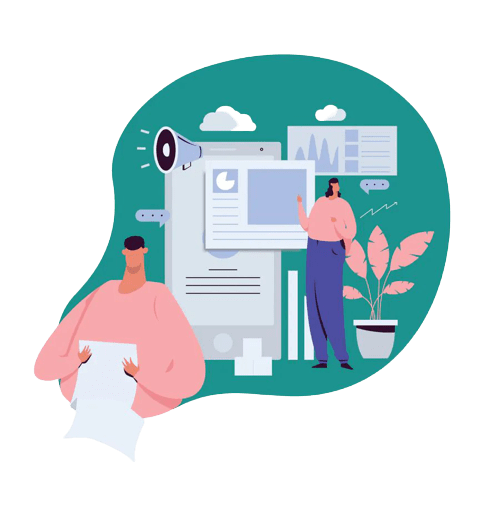 1. It's important to sweat the small stuff
It is important for all content creators  to be cognizant of the little details, the things that may not seem like much, but can make or break a piece of content. While the audience may not be able to pinpoint why something is not right, they can tell that something is a bit off. This can cause them to lose interest and they may not be as likely to take action. It's important to take the extra time to make sure that even the smallest details are 100% correct. This will allow you to raise the level of authenticity of your content and increase the trust your audience has in what you're saying.
2. Good content is content people want to read
If you want to get your point across without any resistance, make sure your content is something your audience wants to read. You should be aware of your audience's needs and what they want. If you want to be a successful content creator, you need to give your audience what they want. If you want to be a master content creator, you need to know how your audience thinks and write in a way they can relate to.
3. Put yourself in your reader's shoes and write about what they want
If you want to be a good writer, you must be able to put yourself in the shoes of your reader. Try to make your writing relatable to your target readers. Put yourself in their lives. Understand what they do. Understand what their goals are. Understand what their problems are. Understand what their dreams are. Understand what their fears are. Understand what their dreams are. Understand why they need your product and why they should buy from your website. Understand why they should buy from YOU.
4. Get some insight by doing keyword research
Keyword research is a valuable tool that you can use to increase the amount of traffic that your site receives. It's important to know the right kind of keywords to target! By researching keywords, you can figure out the different phrases people search for when they are looking for a service like yours. You can also figure out which keywords have the most competition and which have less! It's important to know your audience so you know the best way to reach out to them and make sure they're getting the best experience possible on your site.
5. Start By Creating A Game Plan
All these different types of content marketing sound great, but where do you begin? Before you can start leveraging your content, you have to begin content mapping.
There are four questions you should ask while developing your content strategy:
What are your objectives?
Who is your target audience?
What does your audience want or need?
What type of content should you use to satisfy those objectives?
Because content has many different purposes depending on what you're using it for, it can take shape in many different forms. If the purpose of the content is to entertain, you might use a quiz, game, video or competition to captivate your audience. If the purpose is to convert, you might create content through celebrity endorsements, third-party-validated pieces, reviews, online forums, groups or ratings.
6. Content As An Experience
Experiences are technically a form of content, and just like creating written content, even though events can be expensive to ideate, plan and produce, there are so many advantages to them. You can interact directly with your prospects, clients or customers, developing long-lasting partnerships and relationships through networking. And you can get feedback on your products and services.
You can also produce photos and/or videos of the event, which can be broadcasted or repurposed for later use. For example, you could create a sizzle reel to recap the event and then use it for promotional materials the following year. Your event can be covered by the press, giving you additional content that is validated by a reputable third party.