Have you ever thought about AI? How does it impact our daily lives and businesses?
AI is now becoming a big part of people's daily life. 84% of the executives at workplace rated how well artificial intelligence performs various tasks. Specifically, the use of artificial intelligence is important for one's competitiveness.  Half of the respondents agreed that they thought AI was useful in helping to transform a company's workforce needs as well as with the household chores too.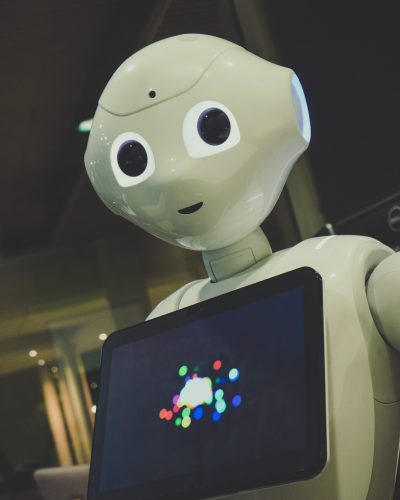 How well the AI thinks, works and learns is just like us:
Some basic features of intelligence may be found in AI like speech recognition or decision-making capabilities, visual perception, and far beyond that – the ability to translate between languages.
Smart assistants like Google, Alexa and Siri are getting better and more reliable frequently. People are getting more familiar and dependent on voice assistants to do certain tasks for them. It is more happening for senior citizens by making them more friendly and convenient with modern tech!  Alexa skills control lights, your garage doors, your doors' smart locks, security systems, dishwashers, coffee makers, and other home appliances just by a click! Smart speakers, too. Amazon has worked hard on its strategy of getting Alexa into everything and making everything smart, and that strategy has paid off with the help of AI.
The rapid development of artificial intelligence has revolutionized the area of the automobile industry. A big example of self-driving cars is Tesla ruling along with the universe with the simple integration and simulation of AI. 
Chatbots and artificial intelligence are two of the major important factors for any business. More than half of the businesses use chatbots for their convenience but now the videobot is here which gives you a touch of human interaction thus helping improve your sales and ROI. 
The successors to Chatbots
Videobots – Experience the Future
There is a lot that can be done with the help of a chatbot, but it is not going to pull through in every situation. The lack of human touch might leave people with a bit of doubt, where they wouldn't see any relevance in using such a bot at all. This is where videobots can have an edge over chatbots or other tools. When you see the face of the bot on the web page prompting for engagement, that kind of personal connection helps to further excite you into engaging with such AI.   
Videobots are the next step in human-computer interaction, a step ahead of chatbots. After being so much used to chatbots, companies have started switching to videobots.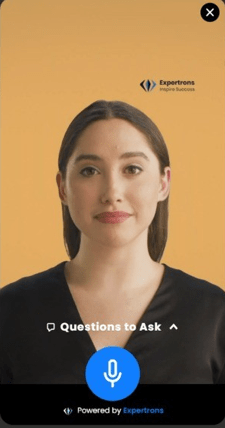 Video chatbots bring many features to the table:
1. Videobots increase customer engagement.
Interactions that don't feel personal can lose people's interest over time. Not only do these more personal interactions drive people to engage more with your website, but they also help build long-lasting relationships with potential customers. It's important to understand that while this feature provides some great benefits (like increased customer engagement), it's just one part of what makes a good videobot system.
2. Videobots can automate the steps for your leads.
Promoting a new product or service through a videobot is like calling out customers at a mall to take a look. It is the most natural way of presenting products to buyers, just as a salesperson would. An assistant with a smiling face, clear message, and pleasant tone will catch the user's attention. 
Consider a videobot saying, "Hey there, user! I'm your sales rep. Go ahead and see how our all-new range of lipsticks will make you fall in love. Don't forget to use our promotional discount coupon." This draws buyers' attention to the new offers and incentivizes them to shop at the store at discounted prices.
And we know very well that will work. For real! 
3. Accelerate the buyer's journey
There is nothing wrong with saying that videobots make a great impression on the customer. Customer satisfaction is the first priority for any business. Likewise, videobots will be convenient in every possible way.  For example, If you are buying something from a website or want to know more about any service provider company, videobots will show you the demo of everything and solve your queries on the spot. 
This will reduce your timings and customers will be satisfied in the most effective way! Having a video bot for every customer scenario can reduce the workload for your customer support operators. 
4. Videobots can be personalized in any service
VideoBots can be personalized in any service a company wants to provide. Whether you want to showcase your product or just want to give knowledge for the product. It can be used everywhere and can be customized and every manner. VideoBots are growing and adapting by the business simultaneously.
Want to Know more about Videobot for your business or want to experience the future yourself. Then Click the link Below.